Next to ocean freight and air freight services SANCOM Logistics also provides a wide spectrum of ground transportation solutions including road, railroad and inland waterway. Time definite ground transportation and freight services are essential components of a total logistics service program. We have a vast network of carriers throughout Asia-pacific and around the world to move your goods and products quickly and smoothly.
SANCOM Logistics is committed to maintaining the highest performance standards in the industry. We offer ground and air carrier coverage 24/7, 365 days a year for residential and commercial shippers with a wide variety of flexible service options.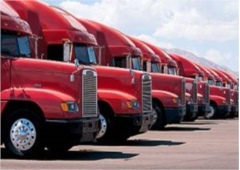 Road - Our ground freight services division offers a broad range of land transportation services. Whether a truckload delivery across country, a merge-in-transit operation or custom service at a local port, SANCOM Logistics can handle it for you. Our partnership with the leading trucking lines focuses on one goal "providing the most cost-effective and smooth trucking and freight services to our customers", based on good experience with many years in doing local transportation in Vietnam, SANCOM Logistics commit to our customers with our vast truck team and we always deliver cargoes to our customers on time and meet our customers need for general and special cargoes, while offering a variety of flexible options to choose from:
Less-than truck load - LTL
Full truck load - FTL
ISO tank container
Domestic road freight
Van and refrigerated trucks
Project cargoes handling
Oversized and overweight cargoes transport
Transport to Laos, transport to Cambodia
Standard and specialty flat-bed, enclosed and refer trailers
Dangerous goods services
Perishable, refrigerated goods services
Packing, crating, wrapping services
Inland deliveries and collections
Exhibition cargoes handling (Lao PDR, Cambodia, ...)
Consolidation services, direct shipments
Loading and unloading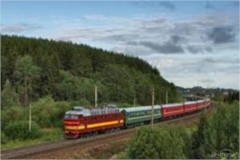 Rail - SANCOM Logistics has offices in Ho Chi Minh City, Da Nang City, Hai Phong City and Ha Noi City, the four major cities of Vietnam from the North to the South, we can handle and deliver cargoes to our customers by rail from Ho Chi Minh City to the Central of Vietnam or to the North of Vietnam and vice versa.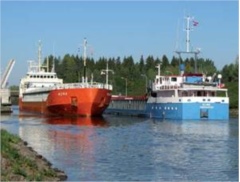 Waterway - Inland waterway transport is a viable alternative or addition to road and rail transport in Vietnam. Though environmentally-friendly and, frequently, the most economical mode of inland transport, it remains largely under-exploited in Vietnam and countries. By enhancing the efficiency and sustainability of inland waterway transport, SANCOM Logistics has owned and has a lot of experience to exploit this mode of transport for many years.
Transshipment services
SANCOM Logistics offers transshipment services, including customs clearance all ports and then trucking shipment and border clearance to Laos and Cambodia. SANCOM Logistics is especially strong in transport to / from Laos and Cambodia.
Our services and products
Domestic transport (road, rail, waterway)
Sea freight, Air freight
Consolidation services
Door to door services
Courier express services
Multimodal transport
Customs clearance
LCL/ FCL services
Shipping agent
Documentation services
Logistics services
Transport to/ from Laos, transport to/ from Cambodia
Dangerous goods services (IMDG Class 1~9)
Perishable, frozen goods services
Warehousing and distribution
Packing, crating, wrapping services
Cargoes insurance services
EXW/ DDU/ DDP terms shipment
Move and install factory's equipment system
Oversized cargo, overweight and project cargos transport
Exhibition cargoes services in Vietnam and overseas (Lao PDR, Cambodia, ...)
For more information, please contact us: