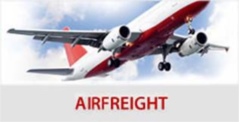 SANCOM Logistics is a company specializing in international freight forwarding by air. With professional and experienced staffs, reliable partner of the large airlines, SANCOM Logistics assures good service quality, available cargo space and competitive rates to customers even during high season peaks.
SANCOM Logistics' airfreight services has been contributing to the circulation of goods, economic development, and better serve transportation needs of our customers.
General freight services

With this services, we get goods from you and deliver the goods to the consignee according to your requirements. SANCOM Logistics assure competitive rates and available cargo space even during the peak season. We provide services for customs clearance procedures to enable rapid cargo clearance.
Air consolidation services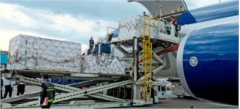 SANCOM Logistics is a provider of solutions for consolidated shipments by air to export-import around the world, we manages consolidated air shipments to achieve the utmost cost savings for our customers.
Door to Door services

SANCOM Logistics offers chain of transportation solutions and deliveries take place quickly, smoothly and safely by using modern technology, team of professional staff for many years experience and reliable partners network worldwide. We take great pride in our service quality.
Sea-Air freight combination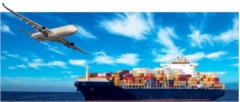 SANCOM Logistics provides comprehensive solutions of sea-air freight to save costs and expedite services to bring value to our customers.
Courier express services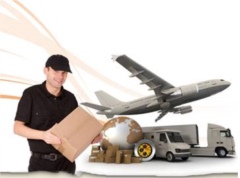 With large volume and longtime relationship, we make a great ability to build a strong relationship with the leading courier companies in Vietnam (DHL, TNT, FedEx, UPS) to assure timeliness and security for cargo of our customers at the most competitive rates.
Customs clearance services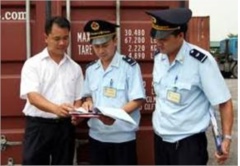 SANCOM Logistics provides customs clearance services for all types of export and import cargo with professional, experienced and enthusiastic staffs. We specialize in international trades and customs procedures. We take great pride in our ability to facilitate customs clearance quickly, efficiently and consistently meet customer's deadlines.
Our services and products
Air freight, Sea freight
Air Consolidation services
Door to Door services
Sea & Air combined transport
Courier express services
Provider logistics 3PL 4PL
General freight services
Sea-land-air complex transport
Customs clearance & Inland trucking
LCL/ FCL services
Domestic waterway transport
Warehousing and distribution
Documentation services
Multimodal transportation
Oversized cargo, over-weight and project cargo transport
Transport to/ from Laos, transport to/ from Cambodia
Dangerous goods services (IMDG Class 1~9)
Perishable goods services
Frozen goods services
Customers' personal effects
Packing, crating services
ISO tank container
Cargoes insurance brokerage
Customs brokerage services
EXW/ DDU/ DDP terms shipment
Container leasing, repair and sanitary services
Move and install factory's equipment system
Exhibition cargoes services in Vietnam and overseas (such as: Laos PDR, Cambodia, ...)
For more information, please contact us: